Hold Trampoline Parks Responsible for Providing a Safe Experience
Too many children are getting injured.
We Investigate Claims Against Trampoline Parks
We are attorneys who hold trampoline parks responsible for your child's injuries.
Trampoline parks want you to believe that you cannot sue them - even when their negligence caused your child's injuries.  Often times, this simply isn't true.  So the answer to "Can I sue a trampoline park?" might be yes.  Let's find out.  It starts with a few questions:
What happened?
Where are you located?
What were the injuries caused by the trampoline park?
A lot of people believe that the only thing that matters is a waiver was signed at the trampoline park.  That is only a part of the equation.  Depending on where you live, it might not matter at all that you signed a trampoline park waiver.  Each case is different.  Get in touch with us as soon as possible so we can tell you whether you might have a trampoline park case or not.
Schedule a free consultation today.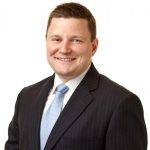 Byron Warnken
Managing Attorney
Byron B. Warnken is the managing attorney of Warnken, LLC.  Byron handles serious injury cases.  Warnken, LLC has argued before the Supreme Court and United States Courts of Appeal around the country.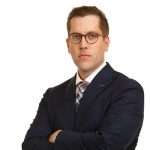 Andrew Mazan represents the injured.  Andrew strives to hold trampoline parks accountable for the injuries of children in their facilities.  He likes tough cases.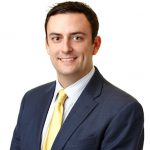 Matt Grogan strives to succeed on behalf of his clients.  Each case, each story, each person is important.  Attorney Matt Grogan works tirelessly to succeed for his clients.
Frequently Asked Questions
When your child has been injured, you have questions...